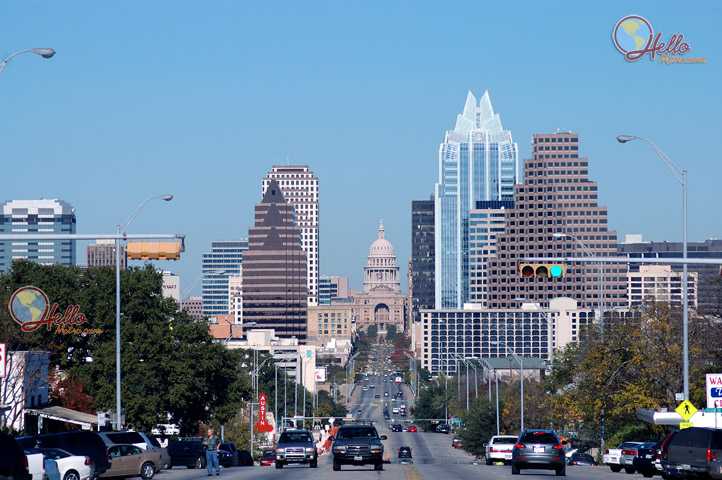 Sometimes opportunity comes and sometimes it is so great that it inspires you to reach past your fears and take a great risk.  That kind of risk manifested itself in front of me a little over a month ago.  I found a job in Austin, Texas and moved from my home in the Kansas City metro area.  It was scary at first, but ever since I started working on moving down here it's been real smooth.  I'm amazed at how everything has turned out.
Opportunity means different things for different folks.  For me, it's being able to learn while doing my part contributing to the group.  After three days, I've found that and then some.  Compared to my whole, and I mean my whole, career  I feel like my expectation of work and knowledge meets a real world environment.  I couldn't feel more comfortable.  And happy.
During my farewell tour, everyone told me that Austin was a cool town.  I understand that it is, but if I came down here just for the scene and not for the job, then I would still be in Kansas City.  Austin's live music, technology hub, and mash of culture is only the icing on the cake of my life choice.  The more people tell me that this town is a cool place, the more it bothers me.  I always thought that for something to be cool, you don't actually call it cool.
The hardest part of the farewell tour was saying goodbye, not the massive amount of BBQ.  This is first time I truly relocated and it got to be pretty tough toward the end.  It's not as hard as I thought it would be, but that can only be because of how great it's going down here.  Still, I will miss my friends and the wonderful relationships I've built with them in last 1o years or more.  Hey, they have a place to crash in Austin now.
It's taken me a long time to reach this point.  I used to be so scared of big changes, or at least having the will to make big changes.  Maybe that's why I was ginormous for most of my life and mostly single.  Once I got passed that and nurtured my will, the fear turned into calculated risks.  Moving to Austin and taking the great new job only builds upon that.  I feel like I'm playing with house money now.  I'm not afraid to fail.
So here I sit in my own office in my three bedroom apartment, riding a high of a successful move.  Will it be a successful life change?  I'm not sure, but I know at the end of the day, it will be a great adventure.  Everybody's got their adventure and everybody needs to overcome their fears and actually embark on their adventure.  I'm doing it and I hope you have or will soon.