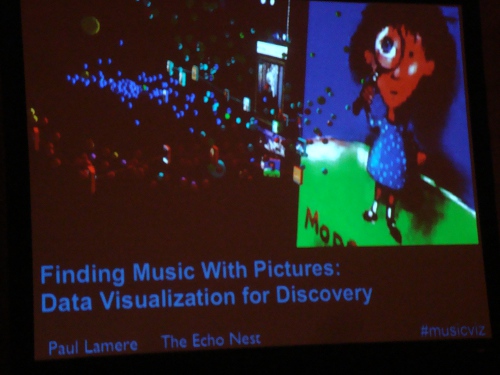 It's getting a little bit easier to recount just what exactly happened on this tech-infused first half of SXSW 2011 in Austin, Texas. I'm beginning to feel more caught up and am ready to share the joy and wonder that is collaborating with tech and creatives. Sunday saw no rest for me as I hit up the more tech friendly type talks and avoided the gloss that was overreaching trend-philosophy. It was the calm before the storm that was Monday. I'm glad I survived it well.
First up was my contender for best panel of SXSW 2011. In 'One Codebase, Endless Possibilities, Real HTML5 Hacking,' I got a taste of some real world usage of rolling out the same code for tons of different platforms. Of course it was HTML 5 based, but what was presented to me was a strategy that made switching between platforms super simple. I believe the only hard part was sym-linking items to the same codebase. Backend wizardry aside, the use of PhoneGap and it's beta online builder turned me on enough to sign up and give it a whirl. I don't own a Mac so this will give me a path to build for iOS I previously didn't have.
Next up again is a front runner for panel of the year. I saw Paul Lemere's panel last year and it totally blew me away. The Echo Nest's veteran platform guy was back this year but his path led him down the fun road that is visualizing music data. I didn't know that others tried to map music taste on paper before the advent of computers. Paul took us from that beginning to his demo of what a music visualization application can do today. I taped this on my Kodak PlaySport and will post it up there when it's done. It's so awesome.
Next up was a couple of Microsoft guys talking about the 'Future of Touch User Interface Design.' This was another great panel. It gave me the time to actually think about how a person interacts with a computer. Their big beef was that most touch development tends to lean on what we've used in the past for computer interaction. They want to make computers talk our language instead of training us to speak computer language. Lot's of cool videos and ideas were presented and it will definitely help me think more deeply about interface when design my next mobile application.
Finally, for the talks, I punished myself even further with 'Embracing NoSQL – Your First Cassandra Project'. It was a 2 hour workshop but I only stayed as long to get an idea of Cassandra, since their setup required us to use Macs with Ruby on Rails installed. The talk was informative and it gave me a sense of how columns and keyspaces are used within Cassandra. I've yet to find a reason to use this technology but now I know when and how to use it.
That was it for the day talks, the night life lived up to its expectation as well. Fist up was the Buzz Out Loud party at the Cedar Street Courtyard. I subscribed to the podcast since I got my Palm Pre and was happy to see the guys kick it live. After walking away with some schwag and an upclose look at Felicia Day, my lovely girlfriend and I hit up the Computer Blip Blop Bullshit Party II hosted by the Found Footage Festival. It was 10 times better than last year and we're excited to check out those guys in Kansas City at the Record Bar in April. Also, check out The Black and White Years, they will blow your heads off.