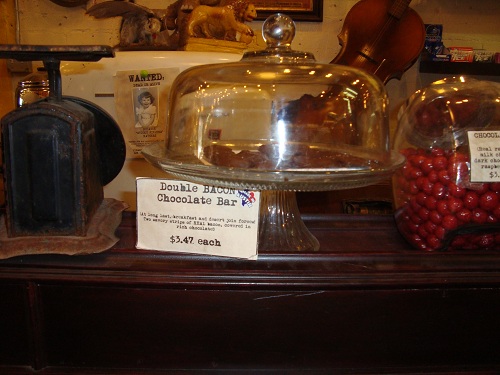 So Sunday was our last day here in Austin as we are heading back to Kansas City on Monday.  Compared to the rest of the time here, it was pretty tame.  The only official SXSW thing we did out here was a softball tournament my lovely girlfriend participated in.  Bookending the tournament was a couple of walks around South Congress shopping and getting some eats.  It was a vacation from the vacation.  We even had some time to hot tub and relax the sore muslces from the whole SXSW experience.
That's what SXSW is: an experience.  You know when someone says you gotta try something once or go someplace once?  Well, take all of those combined and come down to SXSW.  From the Interactive techno fest to the long nights rocking out at the Music fest, you will take part in a get together unbeknownst anywere else on this planet.  I'm trying to pick my brain and remember what all I did on this trip and I still can't remember all of the good times I had. They say if you take out your intestines and roll them out, it will measure about 40 feet.  Like that, except SXSW times.
Even more so, I have this massive schwag bucket to go through when I get back.  Not for the goofy trade show trinkets, but for the contests and follow ups on all things tech and music.  The vacation is almost over and the real work is about to begin.  The mental schwag I picked up here as well will keep my motivation going for at least the next 6 months.  The flood gates have opened and it's time to ride it back to Kansas City.  Look out, I'm not even close to the high water mark.